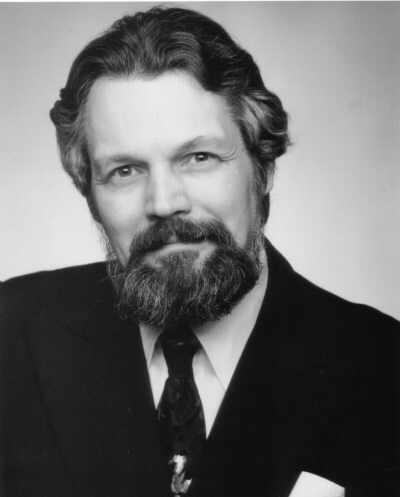 "KING JOHN" Spring 2003
NICHOLAS STANNARD (With Shakerspeare at Love Creek: Peter Quince in A Midsummer Night's Dream; Don Pedro in Much Ado About Nothing; Bloody Soldier/Old Seward in Macbeth; King John in King John) Nick is approaching the title role of the show as most actors would: almost completely in the dark. He began with only two recollections of the character at all, a stage production seen several years back in which King John made no impression on Nick at all; and an historically correct appearance by the King in Errol Flynn's Robin Hood, played by a bewigged and somewhat effete Claude Raines. Neither recollection provided much insight in preparing for this show.
A few readings of the text, however, yielded more positive results as Nick became intrigued by "the wonderful complexity and arc of King John, from his vigorous beginning to his literal degeneration by play's end." He was particularly pleased to find that the words and speeches came with relative ease, due to what Nick found to be a natural flow to this character's writing. Not that the process has gone entirely smoothly. "Transitions are more the problem as King John goes from confidence to vacillation to fear, sometimes within the space of a few lines."
Nick is thoroughly enjoying his fourth decade in the theatre, dating back to a 6th grade debut as Bob Cratchit. The intervening years have seen him train at Carnegie-Mellon's Drama Department, which he credits for teaching him how to approach a role and instilling a work ethic on stage. He has appeared on Broadway as Jonathan Harker in Dracula, where he made a living by nightly pounding a stake through Raul Julia's heart. Nick has found himself at home with a number of Shakespearean productions, including one of his favorite roles as the exiled Duke in As You Like It. He came to see the role not just as a character, but as something of a metaphor for an approach to life, likening the Duke to a modern-day executive who chucks big-city living for a more peaceful existence in the country.
Nick hopes that future Shakespeare work will include taking a run at Prospero in The Tempest, but for now he is more than happy to be tackling the mysteries of King John and taking advantage of the great luxury that theater affords of "losing and finding oneself in the role."
Jed Dickson, April 2003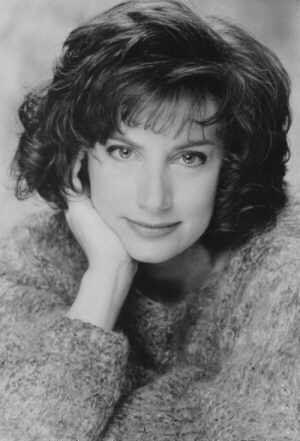 JOANIE SCHUMACHER
(For Shakespeare at Love Creek: Titania in A Midsummer Night's Dream, Beatrice in Much Ado About Nothing, and Constance in King John.)
Joanie Schumacher has been a member of Shakespeare at Love Creek from the first production, A Midsummer Night's Dream, in which she played the Fairy Queen in a long, bubble-gum pink, wig (the fairies were more than usually colorful). Midsummer had been her first Shakespeare play, when she played Helena with the Oregon Reperatory Theatre in Eugene. The production ran for almost a month in an outdoor plaza, before vast and appreciative crowds, and Joanie credits that early experience with helping to develop her exemplary vocal production, and credits close work with her Hermia in finding how to color the long, difficult speeches in the cat-fight scene.
After five years with the Oregon Rep she moved to San Francisco, and worked in local professional theatres like the Magic and the Berkeley Rep, where she met her husband, the actor Jed Dickson, in a production of Mother Courage. She also did summer stock, playing in musicals, contemporary plays, and classics, including a zany production of Much Ado, in which she was cast as Hero. But the fairly small world of San Francisco theatre was frustrating in that one became type-cast quickly, so in the fall of 1986, Joanie and Jed moved to New York. Joanie's friend from Oregon, Kitty Parks, encouraged her to audition for Love Creek, and by January 1987, she was a part of the Company. Love Creek at that time was based at the Cubiculo Theatre, and Joanie appeared in contemporary plays and also some musicals, including Le Wilhelm's She-Dragon, in which, as the title character, she brought down the house with "Dance on the Dark Side".
When asked to compare the three plays she's done with Shakespeare at Love Creek, she points out that for her, they came in ascending order of difficulty. Titania was a role she was "frantic" to play, she says with a grin, in a piece she knew very well from having been Helena, and acting with her long-time friends and collegues, Geoffrey Dawe (Oberon) and Philip Galbraith (Puck) was a treat. In Much Ado she played Beatrice opposite her husband Jed's Benedick. This is not the no-brainer casting it might seem: many acting couples find that when they play lovers together, they have no chemistry on stage. But Joanie and Jed sizzled in a production Joanie describes as "pure pleasure". (The production won an OOBR Award, thanks in great part to the marvelous battling lovers at its heart.)
With the role of Constance in King John, Joanie is taking on her first big Shakespeare dramatic role in a play she was unfamiliar with (as, indeed, most people are), a role that demands endless voice, passion, and intelligence. "Not being a mother, I was hopeful that I would be able to find that maternal" core to Constance, who lives through her child, Arthur, and lives through extremes of being protective and proud, adoring, infuriated, despairing. "I love all the scenes: butting heads with Eleanor" (the famous "Billingsgate scene" in Act II), then, at the top of Act III, "getting that resolve to sit [on the ground] and make trouble," and finally, Act III scene iv, living Shakespeare's great depiction of grief, a scene some scholars feel could only have been written after the death of his eleven-year-old son of the plague. When asked if she had any qualms about the huge demands on voice and energy for Constance, Joanie smiled her Sofia Loren smile and said that she was looking forward to this role, that uses her big voice more than anything she'd done before, and furthermore, "Energy has never been my problem." Lucky for her. Very lucky for us.
Beverly Bullock, April 2003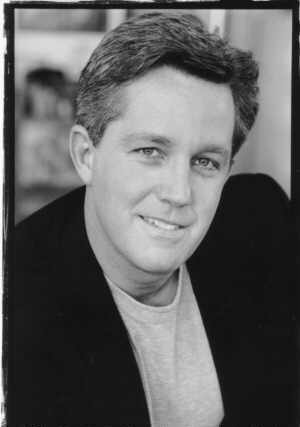 GEOFFREY DAWE
(With Shakespeare at Love Creek: Oberon in A Midsummer Night's Dream; The King of France in All's Well That End's Well; Leonato in Much Ado About Nothing; Macbeth in Macbeth; Egeon in The Comedy of Errors; Philip, King of France, in King John) Geoff suspected theatre was in his blood when he attended Oberon Junior High in Arvada, Colorado. Though citing some disadvantages to going to a school named after "the king of the Faeries", he admits it may have planted an appreciation of Shakespeare that has led him to appear in five of the Bard's plays in the last two years alone.
Geoff made his Shakespeare debut at Baylor University where he received BFAs in acting, directing, and design. Portraying Lucentio in their production of The Taming of the Shrew, he fondly recalls the experience for a variety of reasons, not the least of which is that it gave him one of his favorite theatre stories. A Bianca (who shall remain nameless) had missed a key entrance in four or five straight performances, stranding Geoff on stage. When gently confronted by Geoff backstage, she proceeded not to apologize, but to instruct him on the best ways for him to cover any of her future missed entrances.
Geoff's goals for his work in King John are first and foremost to find the passion in the role; secondarily, not to miss any entrances; and perhaps his greatest challenge, to convincingly play a Frenchman who is willing to go to war.
Jed Dickson, April 2003