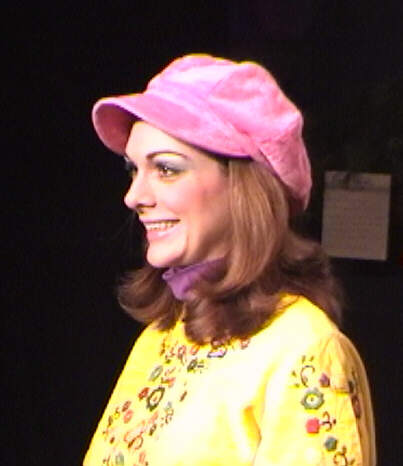 Susanna Harris as Celia
It's Shakespeare with mini-skirts, go-go boots and Frisbees as Shakespeare at Love Creek presented AS YOU LIKE IT, a classic comedy of love and mistaken identity, to which has been added the flavor of the swinging 1960's. Directed and designed by Beverly Bullock, the love-fest began December 4th, 2003, at the American Theatre of Actors' Sargent Theatre.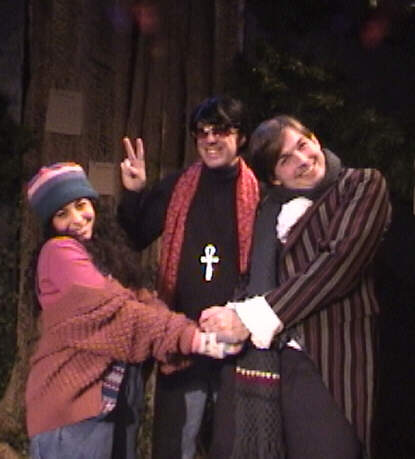 Sharrie Paige Acker (Audrey), Andrew Montgomery (Oliver Martext), John Martin Keenan (Touchstone)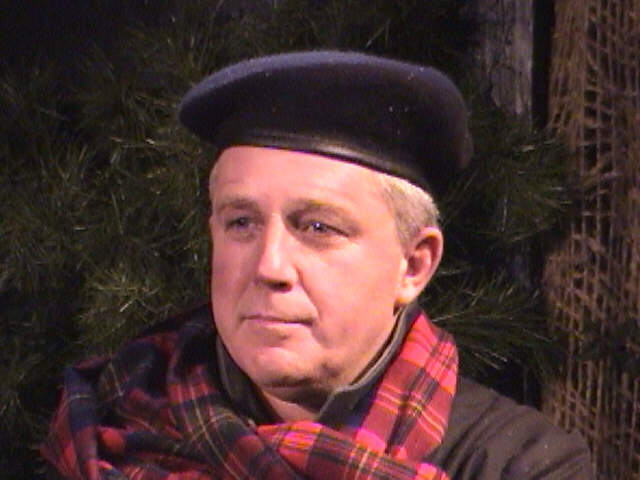 Geoffrey Dawe as the melancholy Jaques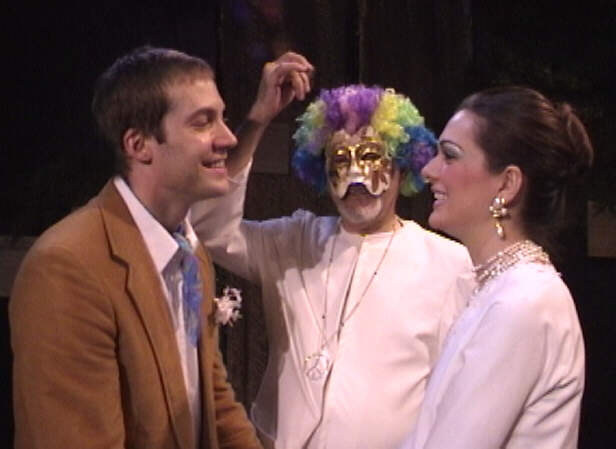 "You and you are heart and heart"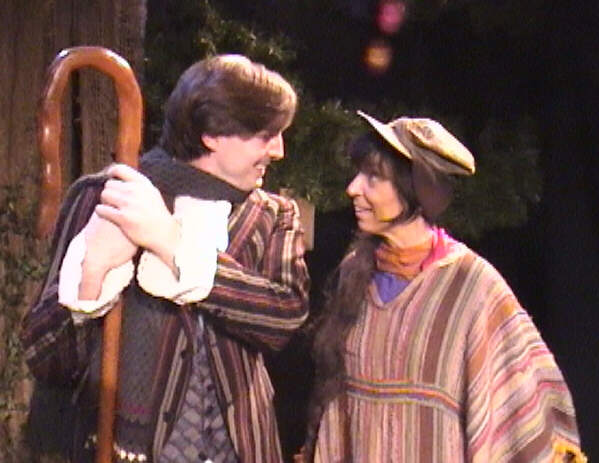 "How like you this shepherd's life, Master Touchstone?" Libby Hughes as Corinne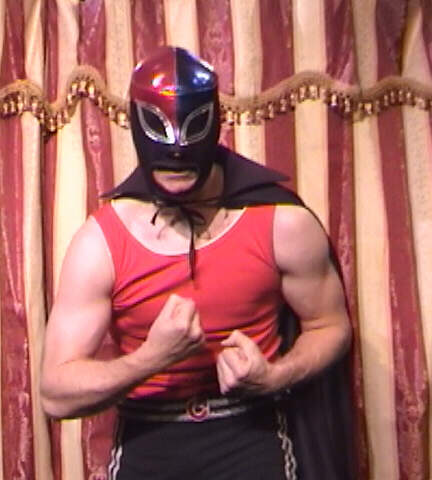 Charles, the Duke's wrestler (Matthew Klan)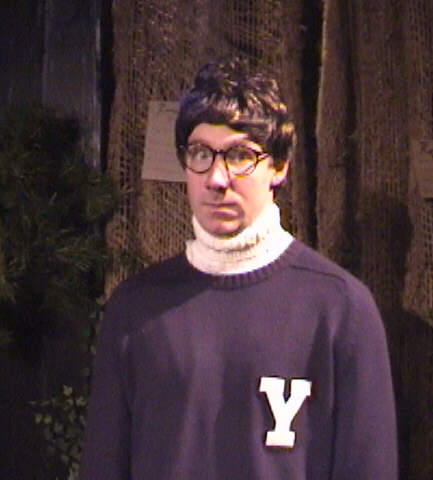 "I am the second son of old Sir Roland" Matthew Klan as Jaques de Boys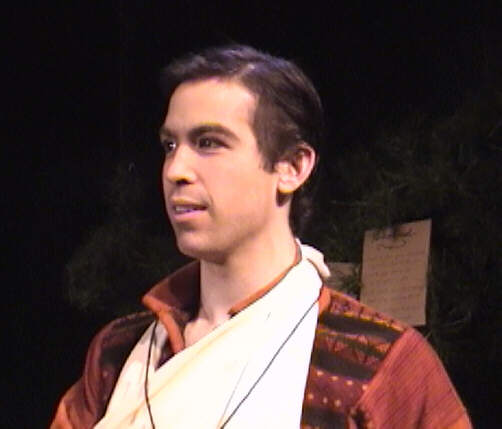 JP Lopez as Olando